Name
Andrea Martinez (aka BigGayDragon)
What is your current Moleskine notebook?
I currently use the pocket Moleskine sketchbook daily. It is nearly full, and I have a pocket watercolor lined up to use next.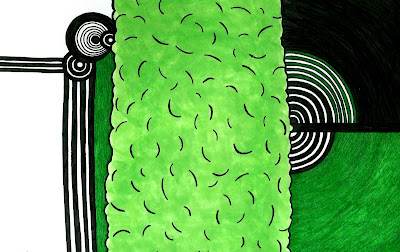 How do you use your notebook?
I use the pocket sketchbook to house my Daily Doodle 2011 Project. I chose the pocket size so that I can feasibly complete one doodle each day.
What's the next place you plan to take your notebook to?
I intend to take these pocket Moleskines to the end of 2011. I hope this Daily Doodle project keeps my ideas flowing and evolving, helps me maintain self discipline, and facilitates break outs from my comfort zone. Physically I take my Moleskine with me everywhere I go.
What do you want to tell the world?
Turn off your technology for a few hours and DOODLE! It is meditation, relaxation and you never know where your mind will take you.
Where will you and your notebook be in 5 years?
In five years I hope my notebook and I will sit in a coffee shop together. We will have the whole day to ourselves with nothing to worry about except if the coffee is hot, which music we want to hear, and how long the good drawing light will last.
If you want to be featured in upcoming weeks, please email us! moleskinerie@moleskine.com